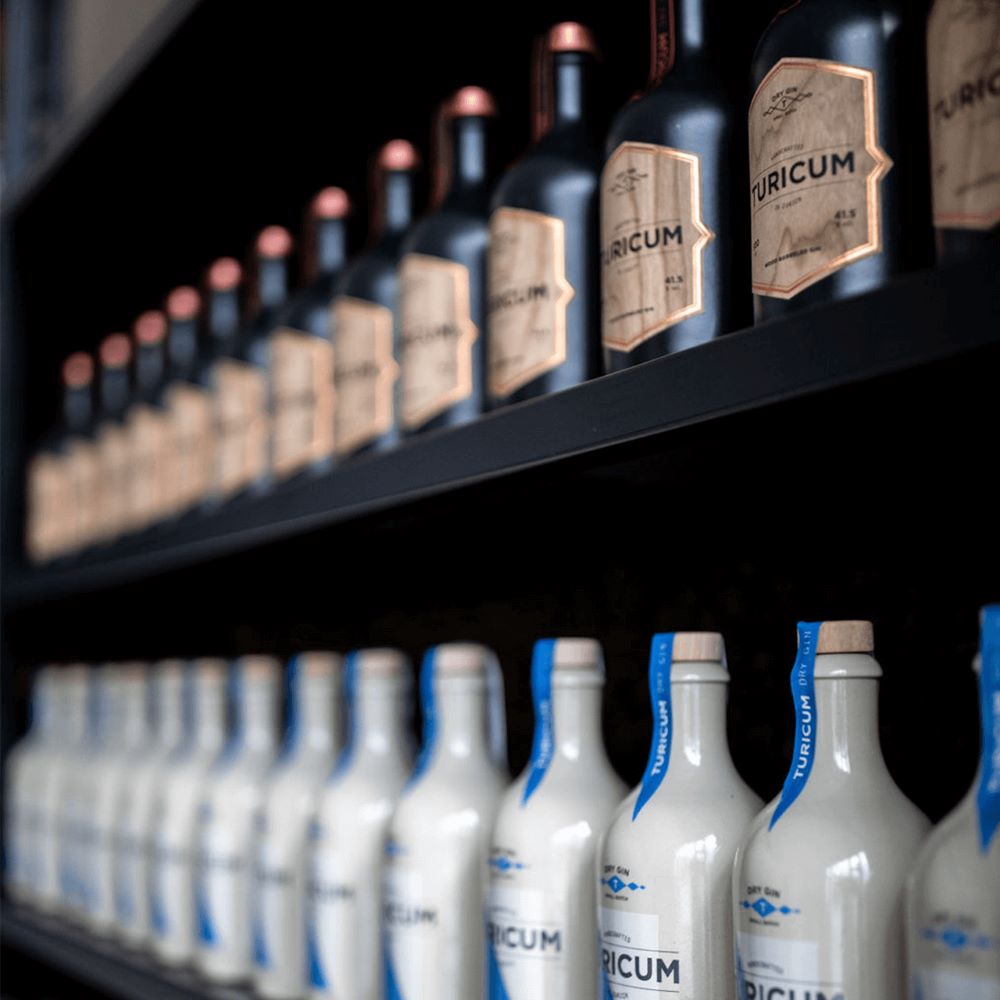 Turicum Distillery GmbH was founded in 2015 out of a passion for gin and the city of Zurich and stands for the joy of pleasure.
Stets im Fokus bei allen Erzeugnissen bleibt die klare Transparenz über Herkunft, die hohe Qualität und Verarbeitung der verwendeten Rohstoffe sowie das innovative Design der Endprodukte. Grosser Wert wird bei dabei auf exquisiten Geschmack, die Wahrung der Neugierde auf Einzigartiges und die Erlebbarkeit des Unternehmens gelegt.   
Was wir bieten
Unsere Destillerie ist nicht nur der Ursprung von unseren tollen Produkten, sondern bietet noch viel mehr, auf was wir sehr stolz sind.
– Produktion von Spirituosen (Eigenmarken wie Turicum Gin und Vodka, 5400 Gin)
– Contract Distilling: Produktion von Spirituosen für Gastronomie und Unternehmungen
– Workshops (Gin Lab) und Führungen
– Destillerie als Eventlocation
– Bar Catering mit einer mobilen Bar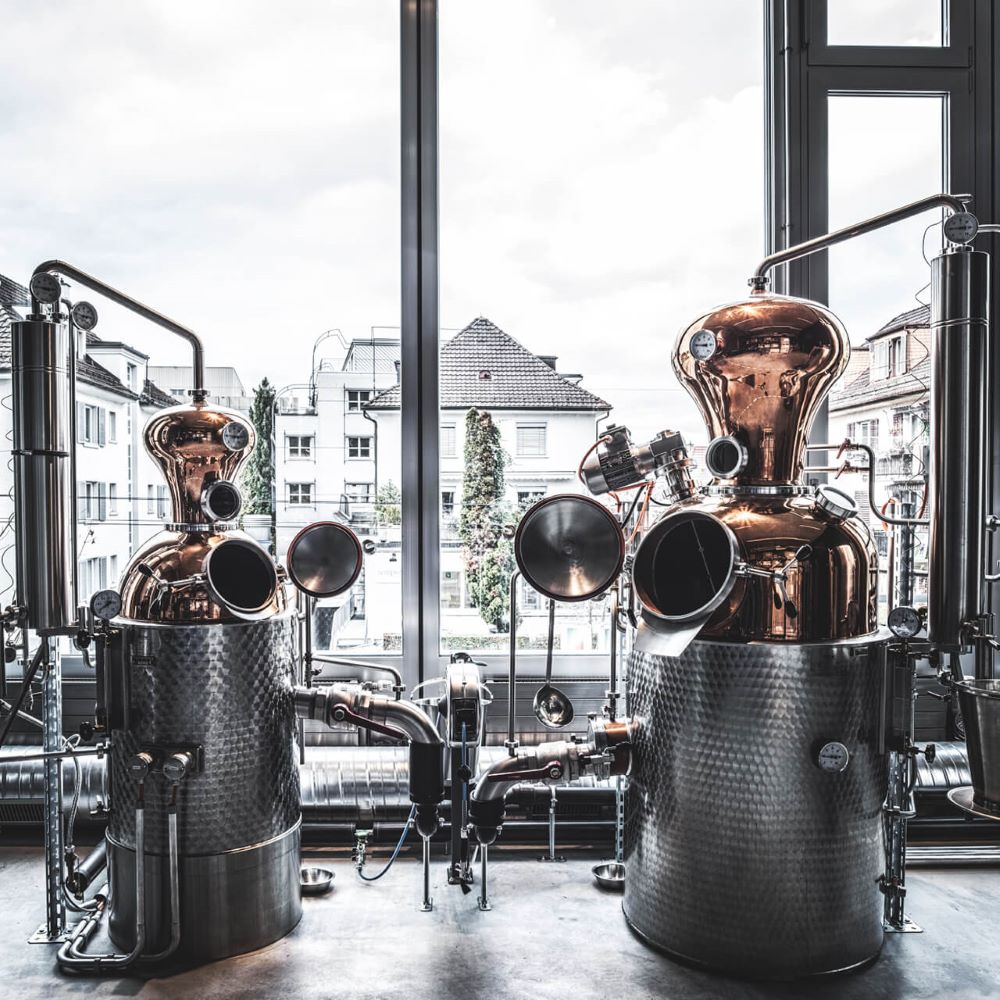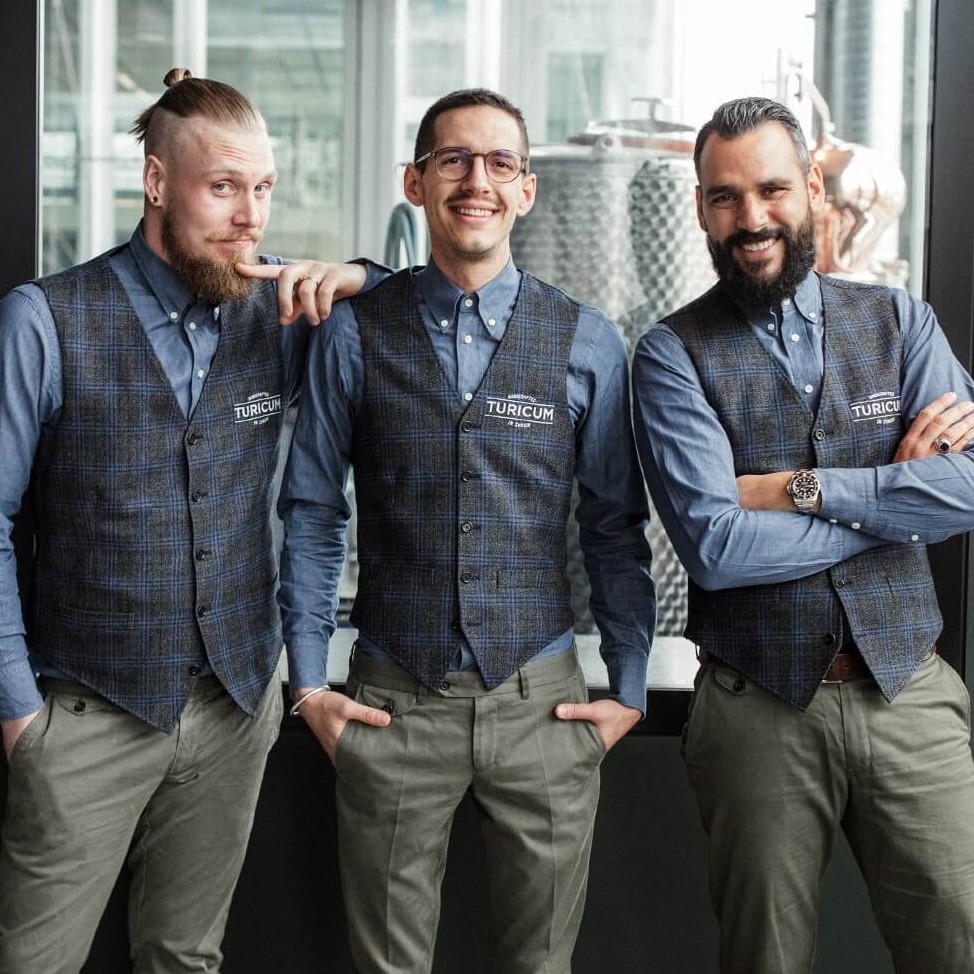 Unsere Produkte
Turicum London Dry Gin: Der Turicum Gin verkörpert neben edlen Zutaten ein Stück Zürcher Geschichte. Gebrannt im Herzen von Zürich mit auserlesenen Kräutern und Gewürzen, von Hand verfeinert mit Blüten von Bäumen des Lindenhofs. Edel im Geschmack, klar in der Farbe, originell in der Würze.
Turicum Wood Barreled Gin: Destilliert im Herzen von Zürich wurde der Turicum Wood Barreled Gin für mehrere Wochen mit einer Auswahl von Zedern-, Sandel- und Eichenholz gelagert. Dies verleiht diesem London Dry Gin nebst seinem bernsteinfarbenen Äusseren eine besondere Tiefe gepaart mit Noten von Vanille und Kakao. Markant im Geschmack, sanft im Abgang und jederzeit ein Genuss.
Turicum Premium Vodka: Der Turicum Vodka besticht durch seinen Charakter, welchen er durch die Reifung in Turicum Gin Fässern erhält. Mehrfaches Destillieren, hochwertiges Getreide und das Zugeben von Zürichsee-Quellwasser formen diesen Vodka schlussendlich zu einer echten Persönlichkeit welche man so schnell nicht wieder vergisst. Einzigartig, aromatisch und mild.
Turicum Gin Cream Liqueur: Ein Rahmlikör auf Basis von Turicum London Dry Gin und Tonkabohnen mit Aromen von Bittermandel und Vanille. Cremig, süss und samtig weich im Abgang.
Contract Distilling
Von der Idee zur eigenen Spirituose.
Hast du schon einmal darüber nachgedacht, deinen eigenen Gin zu destillieren? Oder vielleicht hast du eine Idee für einen eigenen Likör? Wir können helfen, diesen Wunsch mit unserem Contract-Distilling Service in die Realität umzusetzen. Während der etwa 2-stündigen Produktentwicklung kannst du mit Oli, unserem Chef-Destillateur, in der Turicum Distillery deine eigene Spirituose kreieren. Detaillierte Infos und Preise zum Gin-Contract-Distilling Service findest du hier:
Gin Lab
Tauche ein in die Welt von Turicum Gin und kreiere deinen eigenen Gin. Sei ein Alchemist und mische mit Hilfe unserer Anleitung das perfekte Trinkerlebnis.
Im Laufe des 3-stündigen Workshops wirst du dich durch über 50 verschiedene Destillate und so deinen persönlichen Gin mischen, den du selbstverständlich noch am gleichen Tag inklusive Gin & Tonic Koffer mit nach Hause nehmen kannst.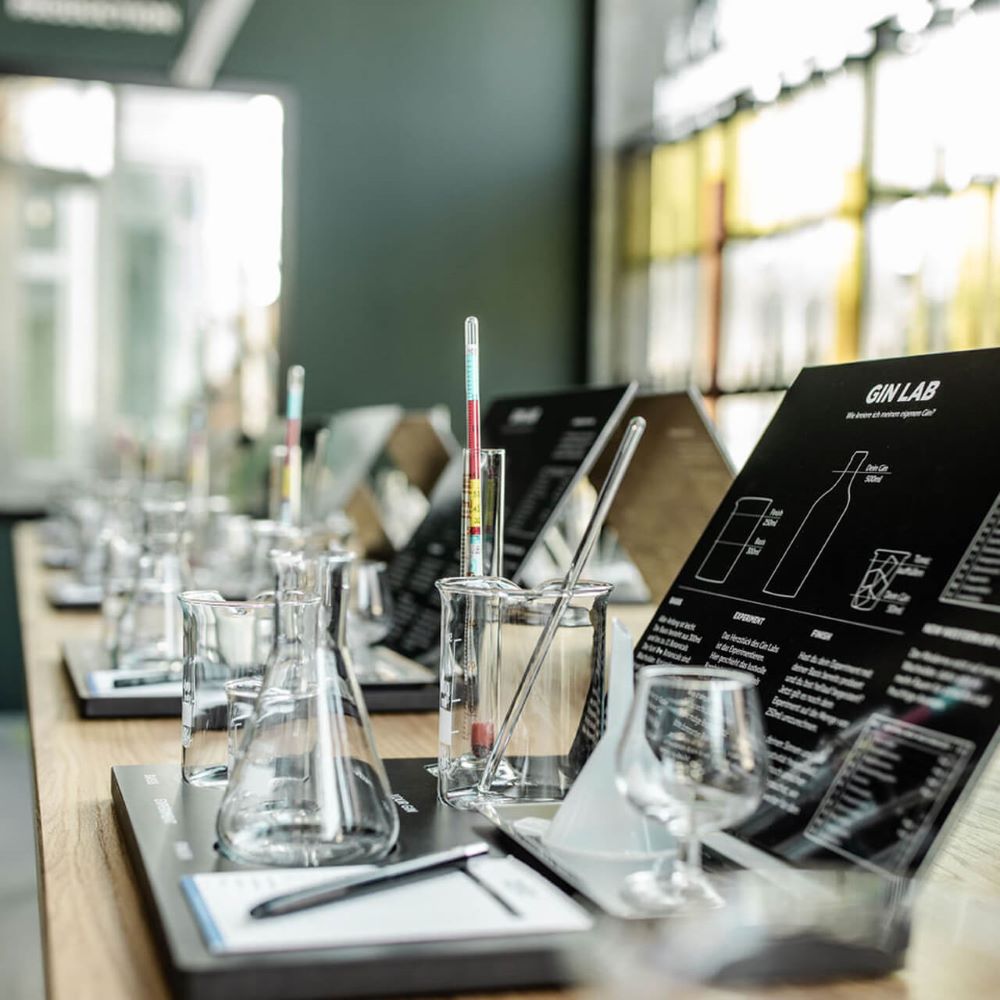 Events und Führungen
Du organisierst für deine Firma oder deine Abteilung einen Event und suchst noch eine coole Location? Dein Geburtstag steht schon bald vor der Tür und du weisst immer noch nicht, wo du diesen mit deinen Liebsten feiern möchtest? Du wolltest schon immer mal erfahren, wie wir unsere Spirituosen herstellen und wissen, wo das genau geschieht?
Buche noch heute deinen Event oder eine Führung bei uns: [email protected]
Bar Catering
Mit unseren mobilen Bars und dem erfahrenen Barkeeper dazu machen wir deine Veranstaltung zu einem besonderen Event. Sei es an einer Messe, am nächsten Corporate Event, für deine Kundenevents, Apéros, deine Hochzeit oder andere private Anlässe. Egal, unser Barpersonal bedient dich und deine Gäste auf allerhöchstem Niveau.
Schreibe uns ein Mail für weitere Informationen und eine unverbindliche Offerte: [email protected]
Virtuelle Distillerie Tour
Du kannst uns jetzt virtuell in Albisrieden in unserer schönen Destillerie besuchen – und das rund um die Uhr. Hier geht es zur Tour: bit.ly/35hwbXi
Willkommen!

    Merlin            Osci              Oli